JIMMY Z's QUICK HITS™
Collect 'em, trade 'em, pass 'em around!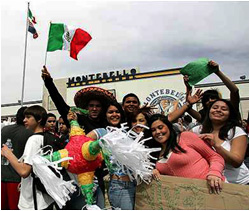 Los Angeles schools encourage illegal immigration
In Los Angeles, there will be a special curriculum tomorrow, teaching students how to write a petition and contact their legislators to affect change in immigration laws.
We can't ask
'WTF?'
loud enough!
Why is public school teaching this kind of two-bit illegal immigrant activism? Because public schools are funded on per-student attendance and more students means more money. Also, the illegal immigration proponets are building a campaign called "when black and brown work together we are stronger."
Smart, because right now, the black community is pissed off about how many of their low wage jobs are being taken by illegal immigrants at even lower pay. What a mess! And the public schools are working to make it WORSE.